Now that my body has finally recovered from November FoodFest (Thanksgiving), I'm cruising into December (according to the calendar, anyway. It's still in the 80s in Florida) in shorts and tee, listening to holiday music and hanging out with Life with Lolo and Genuinely Lauren for #HASHTAGHUMPDAY and Alanna & Company and Plucky in Love for Humpday Confessions. Let's do this!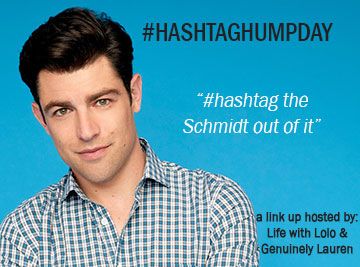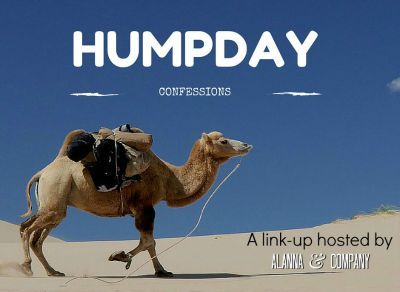 I confess that I used the entire extended holiday weekend as an excuse to eat twice as much food as normal. I started on Wednesday and didn't stop until around midnight on Sunday. Thanksgiving was with Javi and Cait (as per usual, see what we ate on previous years here and here), although this year we also noshed with Cait's two sisters, her grandfather, and another friend, Trey. Naturally, the amount of food available was enough for twice as many people. Despite knowing this, I still attempted to at least try everything once, had seconds of several items and had full-sized portions of three different desserts.
#ouch #stillfullonFridayatnoon #couldprobablyhaveskippedeatinguntilSaturday #nomnomnom
I did not go shopping on Black Friday. Actually, that's 1: not entirely true, and 2: not a confession. Tall Guy and I did walk into Home Depot around 2 pm, but only purchased bottles of iced tea. We also ended up at WalMart around 8:30pm (and THAT'S a confession, because I loathe WalMart. It is everything that is wrong with America). We picked up a wall-mount for one of our TVs. Luckily, later in the weekend we found a wall-mount that was $50 cheaper and returned the original.
#IreallyhateWalMart #wehavetoomanyTVsanyway #BlackFridayistoomuchforme #angrycrowdsmakemeangry
Speaking of holiday shopping, I haven't done any. While Black Friday was never going to be the day I started marking people off my gift list – no, wait. That sentence is misleading. It implies I've created a gift list. I haven't done that, either.
#maybeeveryonewasnaughty #only23daysofshoppingleft #23daysisTONSoftime
And, let's be honest. I should probably figure out where we'll actually BE for the holidays before I start worrying about what gifts we'll be giving once we're there. Unfortunately, if we want to be with family, we'll need to fly somewhere. Perhaps I should have gotten on top of this a little sooner?
#airfaresjustgodownclosertothedate #nowaitthatsbackwards #atleastitsnotaheavytraveltime #nopethatswrongtoo #maybewelljustenduphere
After trying to create accountability for myself regarding a potential Etsy shop, I confess that I've done nothing to move forward with said shop. As is my general habit, I'm finding other things to do, instead. On the one hand, I'm getting some things off my desk that have been hanging around for months. On the other hand, it's truly just a form of procrastination. Even worse? The Etsy shop isn't the only thing I'm putting on the back burner. Are you dying for a new episode of Bourbon & Bordeaux? Well, it's in the can… I just can't seem to get around to editing the durn thing. I'd say that mentioning it here will help create accountability, but we see how well that worked for the Etsy shop.
#procrastinationismymiddlename #procrastinationshouldbemyfirstandlastnamestoo #whydoIputoffallthegoodstuff
It seems I've created a nice little To-Do list for myself here, today. Hm. Better get on that…
Happy Humpday, everyone!