The countdown to November FoodFest is on! Oh, sorry. Thanksgiving. The countdown to Thanksgiving is on. Wrapping up my pre-holiday week with Life with Lolo for #HASHTAGHUMPDAY and Alanna & Company for Humpday Confessions. Let's do this!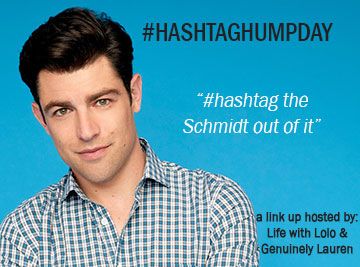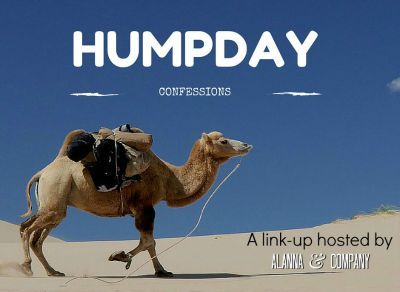 Speaking of food, I must confess that my recent picks for dining out have been woefully off the mark.
Last Friday night, Tall Guy and I attempted to try a new restaurant. D'Mexican opened over the summer, but we'd only noticed it recently due to its awkward location in a tiny strip mall. We'd tried to go for lunch once before, but it was a Sunday and the restaurant was closed. Google assured me that it was open at 7pm on a Friday and we headed over. Not open. In fact, permanently closed. Despite great reviews, it lasted less than 5 months. #noMexicanforus #dinnerdisappointment #anotheronebitesthedust
After ending up at a local diner on Friday – which was fine, but not great – we decided to try again, on Saturday, for Mexican. We have a fallback (Carmelita's), but decided we'd try to find a new place. Dos Mexicanos was fine, but not great. Just meh. #Meh-xican #dinnerdisappointmentroundtwo #theguacdidntrock #ImissTucson
Sunday, I decided to meet Tall Guy and his friend for their work lunch. The friend chose Long John Silvers. I would confess that I hate LJS, but I have no shame about that, so it doesn't feel like a legitimate "confession." Anywho, I'm not a fan, but was already driving to meet them, so I went anyway. On the menu board were fish tacos. The image showed a soft taco with fried fish, lettuce and sauce. I felt like this would have to be an improvement over just a brick of fried fish. I chose the meal and ordered hush puppies. It's important to note that I was making hush puppy jokes and talking with the cashier about hush puppies. The words "hush puppies" even appeared on the register screen.
When the food arrived, there were no hush puppies. Back up to the register where it happened that the manager was at the register. I told him I hadn't gotten the pups (smiling) and he apologized (I assured him it wasn't a big deal) and I watched him tell the other workers to make some new hush puppies. He would bring them to me.
Walked back to my tacos and discovered they were lacking lettuce. Just fried fish (and leftover fried batter pieces) and a little sauce. Considered asking for some lettuce, but decided I wasn't up to walking all the way back to the counter.
Started eating the tacos. Discovered that the fried fish was not, in fact, fish. It was chicken.
Finished my fried chicken in tortilla and waited while the guys finished their meals.
The hush puppies never came.
#WrongJohnSilver #neveragain #shouldneverhavegiventhemanotherchance #stillregrettingeatingitatall
Basically, in terms of food, last weekend was a bust. Luckily, that wasn't all that the weekend encompassed. After about years of casually contemplating, and about a month of waffling over a specific one, we purchased and brought home a piano! #yesIknowthatsentencewasawful
We did not need the piano, and while Tall Guy and I both took lessons as children, neither of us has played in years (possibly decades). #Improbablyalatebloomingprodigy #itsprobablylikeridingabicycle #Ifeelclassieralready
We did not get a brand spanking new piano. Nor did we find a well-tended piano from a loving home. No, I found one at a Habitat ReStore. Prior to purchase, each key was played. I compared the tone of middle C on the piano to middle C on an app. The piano was clearly out of tune, but I felt as though I understood the extent of the skew and would be fine with it, temporarily. My intention was to use this piano as a test-run. See how much we (I) play it and then consider an upgrade further down the line. For me, the piano being slightly out of tune wasn't really an issue, since (again) it's been so long since I'd played an in-tune piano. Additionally, I have a friend with a piano that hasn't been tuned in years and it's not so bad.
I started with a songbook I already owned. Tried a couple songs and they didn't sound terrible. A few keys in the upper register sounded worse off then others, but still, it didn't seem so bad.
On day two, purchased an Elton John songbook. Don't Let The Sun Go Down On Me uses a much broader range of notes than the other songs I'd been playing. Suddenly, things were sounding very, very bad.
Day three, spoke with my father (a musician) to get some tips on re-learning piano and offered to play a simple scale over the phone. He couldn't recognize it. He then asked me to play just C. I did. He then played C on their piano.
Holy Light Years Away, Batman.
Day four, started scales (per father's direction) and discovered exactly how badly out of tune this piano is.
#budgetpianobillionsintuning #bleedingears #butmusicispriceless
So… if you know of any great Mexican places, or an inexpensive piano tuner, in the greater Tampa Bay area, let me know.
Happy November FoodFest, everyone!